About erotic massage
An erotic massage is a type of sexual touch that is designed to make the recipient orgasm.
Massages are commonly used for medical reasons, but erotic massage is used to increase sexual tension and pleasure. These intimate touches are known to relieve insomnia, relieve tension, and enhance a couple's relationship. The aim of an eroticism massage is to induce an orgasm. Many couples find that erotic massage helps them relax and increase their feelings toward one another.
Setting the mood:
Creating the right atmosphere is essential. Dim the lights, play soft and sensual music, and use scented candles or essential oils to set the mood.
Communication:
Open and honest communication between the giver and receiver is crucial. Discuss boundaries, preferences, and any specific areas of focus or sensitivity.
Techniques:
Erotic massage typically involves slow, deliberate strokes that stimulate the erogenous zones, such as the neck, shoulders, back, buttocks, thighs, and genital area. Feather-light touches, long gliding strokes, and gentle caresses are often used.
Breathing and relaxation:
Both the giver and receiver should practice deep and synchronized breathing to enhance relaxation and intimacy.
Sensory play:
Incorporating different sensations, such as using feathers, silk, or ice, can intensify the experience.
Oil or lotion:
Using a high-quality massage oil or lotion can enhance the glide of the hands and create a sensual feeling on the skin. In fact, you can also use an erection spray in the intimate areas for men, for the pleasure of the man.
Focus on foreplay:
Erotic massage is a form of extended foreplay, so take your time and explore each other's bodies slowly and sensually.
Trust and consent:
Ensure that both partners feel safe and comfortable throughout the experience. Respect boundaries and never push anyone to do anything they are not comfortable with.
Aftercare: After the massage, provide time for cuddling and emotional connection. Discuss the experience and share your thoughts and feelings with each other.
Benefits of an erotic massage
Women may find that it is a way to feel more physically stimulated and enjoy touch without feeling self-conscious. Men may find it easier to overcome problems relating to erectile dysfunction or sexuality exploration. While massage can help both partners overcome their own physical pain and emotional stress, it is also a way to learn new skills that they can practice on each other and perfect for future partners. By learning new techniques, couples can renew their sexy passion and experience.
To get the most from an erotic massage, you should be sure that you and the receiver are comfortable with one another. This requires communication and asking questions, as if you aren't comfortable with each other, the erotic massage will not be satisfying.
Let's take time for each other
Taking time to get to know each other is essential. If the person you're massaging does not feel comfortable, it will not be very satisfying. When it comes to an eroticism-enhancing session, you need to take extra care to make the experience as pleasurable as possible.
Erotic massage can improve the health of your blood, muscles, and joints. Besides relaxing the body, it also releases hormones that can boost mood and reduce the effects of heavy metals in the body. It can help you sleep better and get rid of insomnia.
Moreover, erotic massage can also detoxify the body of waste and lactic acid. These factors make it ideal for both men and women. And, erotic massage is extremely fun and rewarding for both of you.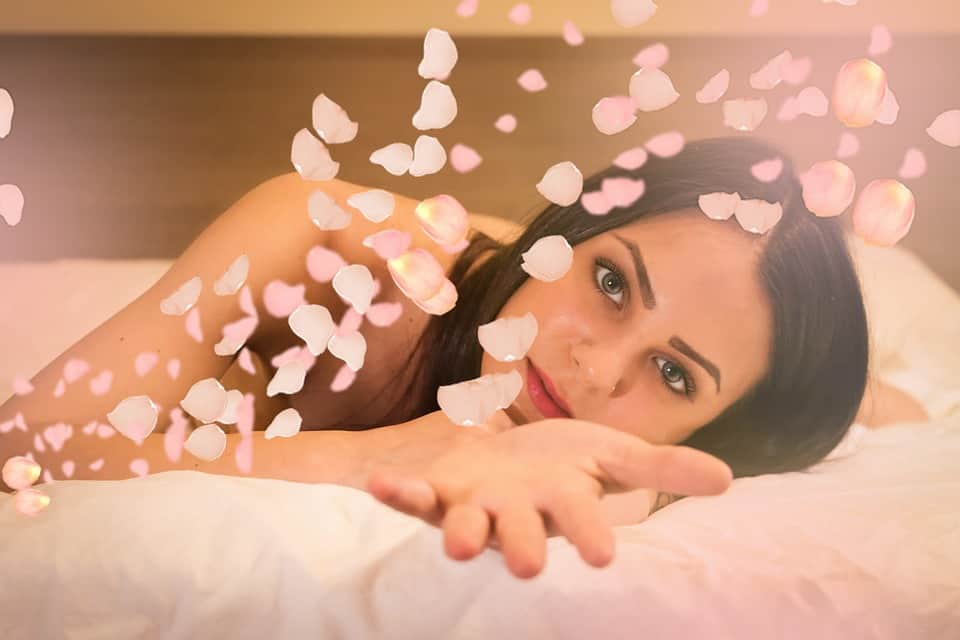 How to give an erotic massage
If you're planning to give an erotic massage, you need to know that it's a different type of massage than a traditional massage. It requires grooming of the hands and fingernails, and a room that is comfortable and special for both of you. An eroticism-infused massage is an excellent way to relax and unwind after a stressful day. The best erotic massage parlours will also provide other types of massages, as well as the eroticism-enhancing type.
In general, erotic massage focuses on the female areas, such as the breast, pubic region, and genitals. It may not lead to sex, but it is a great way to increase the amount of sexual passion in your relationship.
A woman who is not comfortable with her partner's body is likely not the right candidate for an erotic massage. Despite these differences, women are more likely to appreciate this type of massage than men.
Benefits of erotic massage
The benefits of erotic massage are numerous. First, it helps reduce stress and tension. Second, erotic massage promotes a healthy metabolism. These two factors make erotic massage a great choice for couples looking to improve their sexual life. This massage can also help couples improve their chances of conception. In addition to these health benefits, it's also an excellent way to get pregnant. It's the perfect way to increase the quality of your relationships.
During an erotic massage, you can experience profound effects, including increased stamina and improved libido. It also reduces the risk of heart disease and helps you achieve orgasms in a healthier way.
In addition to these benefits, erotic massage can help you connect with your partner emotionally and spiritually. It can also improve your relationships. It is a great way to enhance your love life.
An erotic massage can help a couple achieve an orgasm. It can promote a deeper sense of intimacy, which can be beneficial to both parties. In addition, erotic massages can also help couples relieve stress and improve their overall relationship. A passionate lover will select an erotically-charged massage that will help them feel completely liberated. A professional therapist can also use various techniques to create an orgasm.
Why should you use sex toys?
To increase your chances of orgasm and have fun, you should buy sex toys that target your partner's G-spot. These devices usually have built-in cock ring and are too bulky to use intuitively. However, they do come with lube and can increase your chances of simultaneous orgasm. If you're looking for something that's both safe and fun to use, try the Bullet Vibe. It has a seven-rhythm sound system and a cock ring.
The term 'sex toy' can be broader than you might think. It refers to a variety of objects and devices that are designed to enhance human sexual pleasure. It also includes products made of metal, ABS plastic, toughened glass, and silicone.
In addition, some sex toys are vibrating, and many are made to resemble human genitals. In addition to toys, you can also buy slings or other alternative expressions such as marital aids and adult toys.
When it comes to sex toys, you can use them for fun or for pleasure. In order to get the best out of these toys, you should read the directions and follow the instructions carefully. The sex toy should not be used by both partners without consent.
They should be used by both partners to get the desired orgasm. Some couples are reluctant to use sex toys because they believe their partner will prefer to use a couple's sex toy instead.
A phallic-shaped sex toy was used for years to protect people from evil spirits. It is said to have originated in around 500 BC. Its shape and design have been a part of many cultures, and the word "diletto" (diletto) translates to "delight" in Italian. In ancient times, phallic-shaped objects were often used in religious and magic ceremonies.
A sex toy can be used during foreplay and climax. They can tease the clit and tease a partner's penis. During sex, these toys can be used to increase your enjoyment of the sex experience. Foreplay with these toys can lengthen the sexy time. They can even be inserted into the vagina during penetration.
Types of sex toys to consider
There are many types of sex toy. It is possible to purchase a remote-controlled one, or a remote-controlled one. You can spend anywhere from $100 to $140 on a sex toy. It's up to you and your partner to decide what kind of sex toy you like. A sex toy can be used during all types of sex, not just masturbation.
Some sex toys are meant for external stimulation. If you're looking to give your partner an internal massage, consider buying a vibrating device. This can help you relax and get the best results. A sex toy can also help relieve back strain. If you're looking for an extra-romantic experience, a sonic toy can provide you with a variety of benefits. It's a great gift that can help you feel better about yourself and your lover.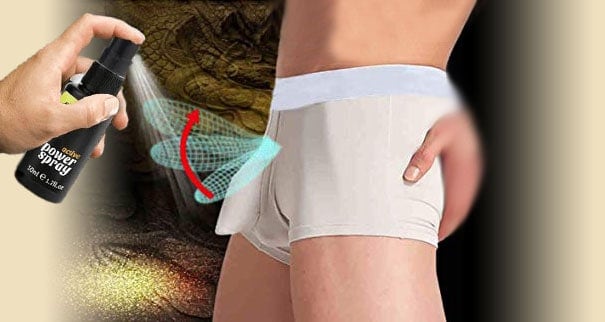 A totally new product, which makes a strong and huge erection possible with all occasions when you want it. Don't need to wait!
Important note: The information does not replace professional advice or treatment by trained and recognized doctors. The content of penispowerspray.com cannot and must not be used to independently diagnose or start treatments.